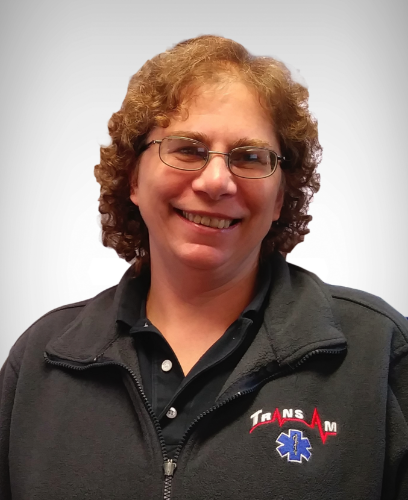 Susan Lananger became interested in EMS when volunteering her time through her local volunteer fire company. She joined Trans Am Ambulance in Olean, New York in 2001 and has developed her career as a paramedic and educator.
In her role as paramedic supervisor, she manages the schedule and assists with the QA/QI programs and education programs. She is a certified instructor with Allegany County and manages the training and certifications courses for EMTs and paramedics in New York and Pennsylvania.
Susan continues to volunteer with her local volunteer fire company, Richburg Fire Company and has served as assistant chief, EMS captain and treasurer. She has previously been named Fireman of the Year and EMS Provider of the Year.
Susan has completed the Ambulance Service Manager Course (ASM) through Fitch & Associates. She has also completed courses at St. Bonaventura University in Allegany, NY and Cornell University, Elmira, NY.