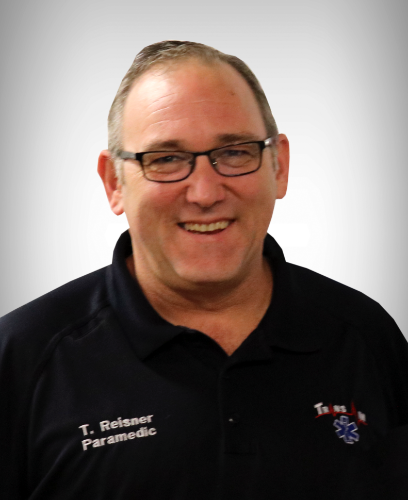 Todd Reisner has more than 20 years of experience in the emergency medical services field and has the proven ability to operate an ambulance service company efficiently and effectively. As general manager, Reisner maintains the day-to-day operations of the company, supervises managers, oversees the utilization of company resources and organizes the training and continuing education programs for staff members to ensure clinical excellence.
Todd began as an EMT at the company in 1993, learning the basics of emergency and nonemergency medical transportation. He received his paramedic certification in 1999 and was certified as an ACLS, PALS and ITLS instructor. Todd was operations manager of Trans Am Ambulance Services from 2004 to 2009 before being named general manager.
Todd currently represents the commercial ambulance industry on the Southwestern Regional Emergency Medical Services Council, which serves the region of Chautauqua, Cattaraugus and Allegany counties, and is a member of the Southwestern Regional EMS Council.