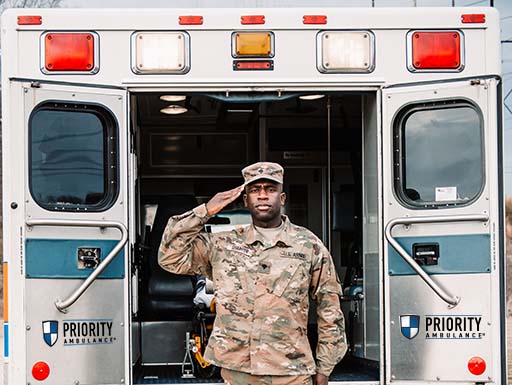 EMT Basic Class
All Summer | Somewhereland, USA
The Shell Training Academy is proud to present an accelerated NUMBER-week EMT class beginning YEAR.
Shell is seeking driven, dedicated candidates interested in taking the first step to join the emergency medical services industry. Your EMT certification is the first step in a career in EMS or can be a stepping stone to careers in public safety and health care.

The class is presented in partnership with INSTITUTION's continuing education department. Selected candidates will have their class costs completely paid for by Shell with an employment commitment and the students will be full-time employees alternating between classroom hours and operating ambulances in the system.
---
---
---
40-hour weekly schedule
(includes 80 total clinical hours)
Classes begin DATE and end NUMBER weeks from start.
Apply now for an interview and aptitude test.
Classroom work:
INSTITUTION,
ADDRESS
ADDRESS
Clinical rides will be completed on interfacility and 9-1-1 ambulances:
Shell
ADDRESS
ADDRESS
Apply using the link below. A hiring manager will be in touch to schedule an interview and an aptitude test.
will provide all training at no cost to the student, including:
FREE tuition and certification fees (National Registry, STATE)
Paid wages ($10/hr.) and full benefits package during training.
Offer available for a two-year employment commitment.
Upon passing exam, EMTs are ready to work on an ambulance making up to $30,000 a year with room to grow up to $45,000 with additional shift-friendly, sponsored paramedic certification.
Have a valid driver's license
Have a High School diploma or GED
Be 18 years of age (by the end of the class)
Our EMT Course follows the National Standard Curriculum as defined by the National Registry of Emergency Medical Technicians (www.nremt.org). This course has been approved through the STATE State Office of EMS. Upon successful completion of our program, you will have the necessary skills and knowledge to pass both the cognitive and psychomotor exams required by NREMT. All of your clinical 3rd rides will be completed on our 911-Advanced Life Support and BLS Ambulances in COUNTY. Being able to provide you real-life emergency experience is what sets our programs apart from others. You will be actively engaged and challenged to be a part of our team!